Off-leash training is a part of many of our dog training packages.
One of the greatest joys of having a well-trained dog is being able to allow them to roam your New Market, Tennessee property without being on a leash. You can almost feel their excitement when they have this freedom, and you'll be excited, too, when you can let them have this freedom without concern that they'll run away or into the road. At Sublime K9 Training & Boarding, one of the dog training options we offer is off-leash training.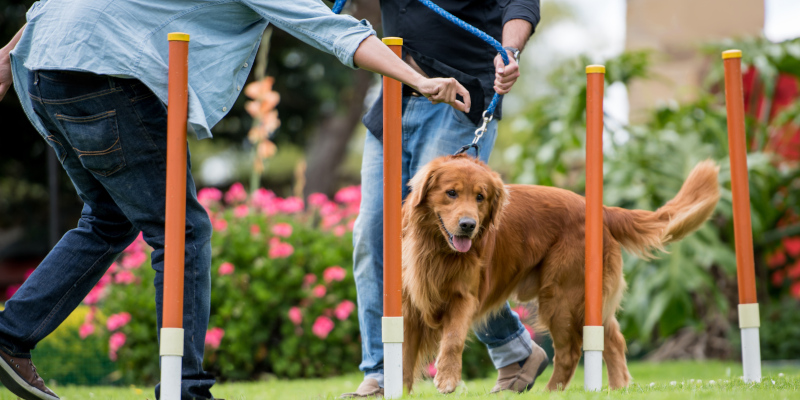 For obvious reasons, off-leash training is not an overnight process. It takes consistent training to reach a point where your dog will obey commands and be as distraction-proof as possible. One avenue at our disposal that works well in off-leash training is e-collars. The enhanced communication abilities that are possible with e-collars makes it easier to get your dog's attention should they become distracted or experience auditory exclusion. E-collar training is an art that must be done correctly to be effective, which is why we do not sell collars without a training package. The dog must be trained to respond to the collar correctly.
Off-leash training is a part of many of our training packages because we understand that giving your dog freedom is important to you and to your dog. Some of our packages also include an e-collar so you can continue with reinforcing their training at home.
If you have questions about off-leash training or any of our training methods or packages, don't hesitate to reach out to us.
---
At Sublime K9 Training & Boarding, we offer off-leash training for dogs from Jefferson City, Baneberry, Knoxville, New Market, White Pine, Dandridge, Newport, Sevierville, Seymour, and Morristown, Tennessee.