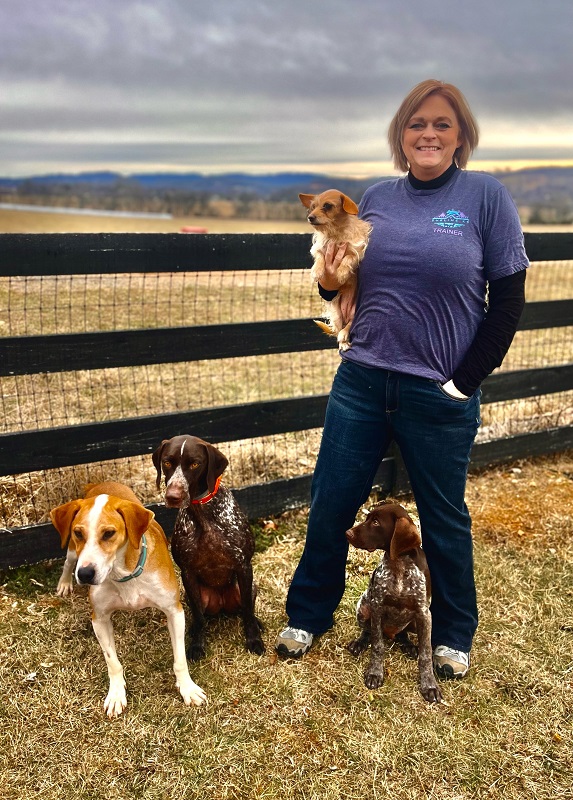 Melissa Graf began her interest in dog training in high school, when she took her rough collie to obedience class. After graduating from the University of Tennessee and a career as both a park ranger and a soil conservationist, she renewed that interest and became certified through Augusta K9 in Virginia, where she trained police K9s, with a strong interest in scent work. Later, Melissa trained with one of the leading training schools in Knoxville, where she learned more about aggression with her own dog, which she later titled in agility.
A behavior enthusiast, she continued her education through multiple conferences with the Association of Pet Dog Trainers and became one of the first certified trainers through CPDT (Certified Pet Dog Trainers). She then taught group classes for several local kennels and colleges. The past several years, she has switched species and acquired a master's degree in education and taught elementary school.
Melissa says she's excited to join the fantastic trainers at Sublime, where she can continue to expand her knowledge of the art of training and help people enjoy their dogs to the fullest. In her spare time, she enjoys hiking, camping, and going to the lake.