Give your dog a bigger purpose through K9 training.
When you think of dog training, you probably think of teaching your dog to sit, come, roll over, or shake. However, training can go beyond these simple commands through our K9 training program for those in the Knoxville, Tennessee area. While we will cover the basics of teaching your dog to sit, stay, etc., we'll also expand their skillset and give them a bigger purpose through K9 training.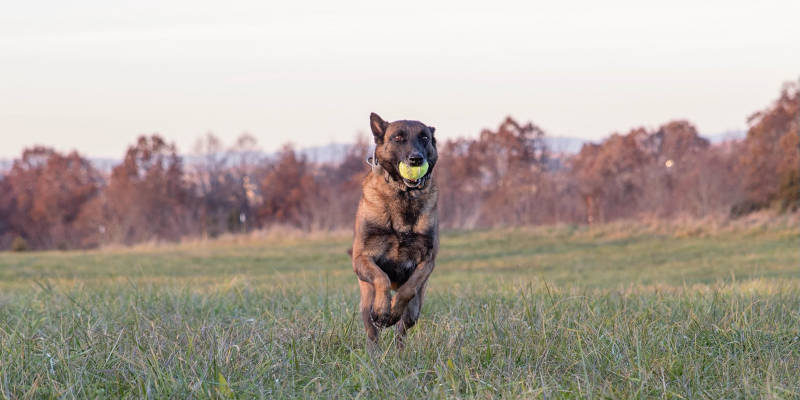 Typically, K9s are used to assist law enforcement. These dogs are sometimes known as police dogs and can be very helpful in difficult situations involving things like drugs, suspects, or victims. We work to give a training experience that has been customized and personalized to your dog. We know that every dog is different, so we know how important it is to realize what works and what doesn't work when training your dog. At the end of our program, you can be sure that your dog will be fully trained as a capable K9 ready for duty.
As a former K9 deputy, our owner has transferred her extensive skills and experience into forming a reputable K9 training program. She now trains dogs as her full-time job and is extremely passionate about her work. We offer different training programs and pricing so you can have the perfect, personally tailored experience you want your dog to have.
So, if you're looking for a reliable trainer to transform your dog into a talented K9, look no further. Give us a call here at Sublime K9 Training & Boarding today!
---
At Sublime K9 Training & Boarding, we offer K9 training for dogs from Jefferson City, Baneberry, Knoxville, New Market, White Pine, Dandridge, and Morristown, Tennessee.