Providing opportunities for your puppy to socialize during the first few months of their life makes a big impact on how they will handle their surroundings as an adult. It helps your puppy experience safe environments, both inside and outside, see new sights, and smell new smells. This also helps them become a friendly, confident, and well-mannered dog.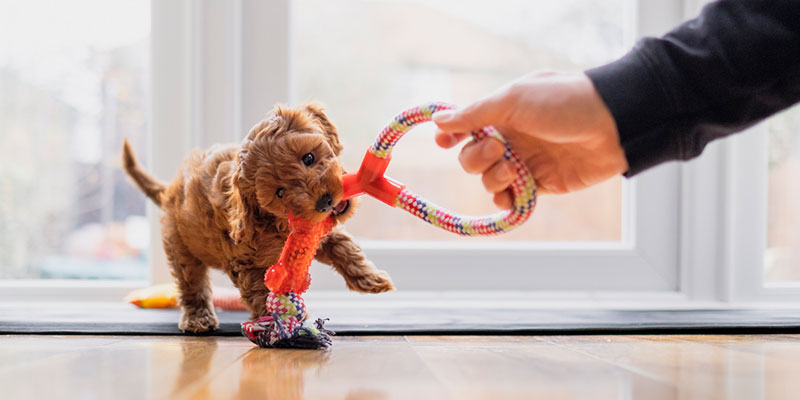 Here are a few more reasons why socialization is an important part of puppy training:
Play with others: Puppy training not only helps your new dog learn basic commands, but it also exposes them to other puppies and people in a safe environment. Since the meetings are overseen by trainers, you can be confident that everyone is in great hands. This builds your puppy's confidence in being around your friends and family, as well as seeing new dogs when you go on walks.
Encourages their confidence: It's actually quite easy for dogs to develop a fear of new things, like the garbage truck rumbling down the street. By introducing new sights and smells in puppy training, your dog will learn how to handle everyday situations with greater ease.
Start early: Attending puppy training and helping your pup socialize while they are young makes a huge difference in their development. Helping them learn how to get along with other dogs is key, and there's no better place to start than a safe and healthy environment that will expose them to new surfaces, people, and experiences.
Make sure to continue socializing your puppy outside of their classes, so they continue to learn all of the sounds, smells, and sights that will be part of their everyday life. If you are in the Jefferson City, Tennessee area, reach out to our team to find out more about our puppy training classes!