We offer a different kind of dog boarding experience we think you and your dog will love.
There are many dog boarding facilities out there that focus only on providing a safe place for your dog to be when you have to go out of town on business or vacation. Here at Sublime K9 Training & Boarding, our primary focus is on dog training where your dog stays with us while we get them trained for you. Dog boarding is part of the board & train process in this case. However, we do offer regular dog boarding when space allows.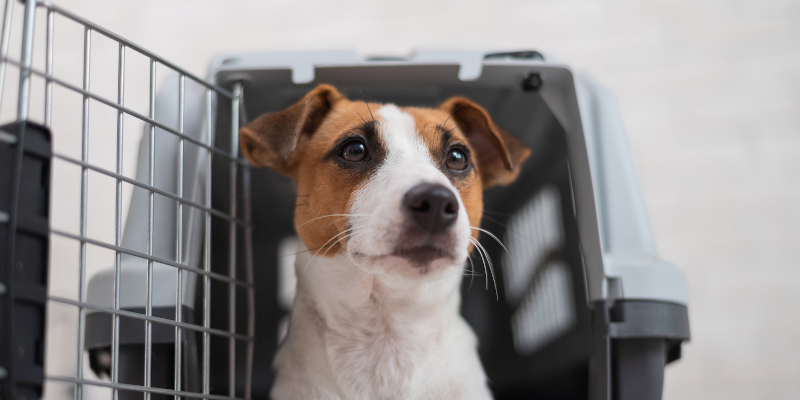 Our dog boarding experience includes as many let outs as your dog needs, and if your dog is social, it also includes plenty of supervised playtime with other dogs! You must pack your dog's own food. All dogs must be current on all vaccines, including kennel cough.​
Our kennel runs are indoor only and 4 ft by 4 ft. Each has its own raised dog bed for comfort, and blankets are welcome as long as your dog does not chew them. We chose to do indoor only kennels because giving your dog the outdoor option can create a bad habit of allowing your dog to use the bathroom inside the kennel. Our boarded dogs spend most of their time outside of their kennel, socializing and playing. Kennel time is for down time, feeding times, and bed time! We want your dog's stress levels and energy levels low, so we strive to make your dog's boarding experience fun!
If you are in need of dog boarding in the Dandridge, Tennessee area, don't hesitate to check in with us to see about our availability. We are happy to help you and your dog have the best experience possible.
NOTE: We are not currently accepting new boarding clients. Boarding is only available for current or former members of our training program or dogs that have boarded with us before.
---
At Sublime K9 Training & Boarding, we offer dog boarding to dog owners from Jefferson City, Baneberry, Knoxville, New Market, White Pine, Dandridge, and Morristown, Tennessee.